Julie's HOME – Welcomes you to Timor's Treasures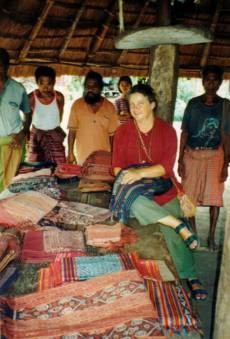 Are you looking for truly authentic, fair trade, traditional handcrafts from Timor? The type of unique carvings and textiles still made from the heart that are so hard to find nowadays? Here I present craft so heartfelt and original that both collectors and the curious alike are impressed?
Visit "Shop All" all where you can select from Masks made of wood, gourd, coconut shell, fossil coral, buffalo horn & bone scrimshaw. Curios that will make your jaw drop in wonder that such items are available and, sometimes, still being made today by craftsmen skilled in the old ways. Wooden Ancestor figures & totemic guardian spirit Statues, along with high quality Sandalwood Oil and Incense. Naturally organic Kapok Sleep Pillows, Doona's and mattresses, alongside traditional Grass Woven Bags, Container´s & Baskets.
Timorese Ikat weaving is in a class of its own. Every textile tells its own story and represents a signature piece of the weaver. The combination of colors and motifs vary every 3-5km making the variety available so extensive that documenting the range of textiles that Timor has, would be a lifetime occupation in itself. Weavings are created on simple back strap looms high in the cold mountains often using hand-spun cotton and natural dyes such as indigo and morinda which creates a deep brick red.
Ogle at the extensive array of Betel Nut and Lime Powder containers made from bamboo, wood, gourd, coconut shell, buffalo horn & bone scrimshaw, no two are ever the same, each one tells its own story. There are Betel nut crushers & cutters, beaded Betel nut offering containers as well as men´s and women´s Betel Nut bags to keep it all in.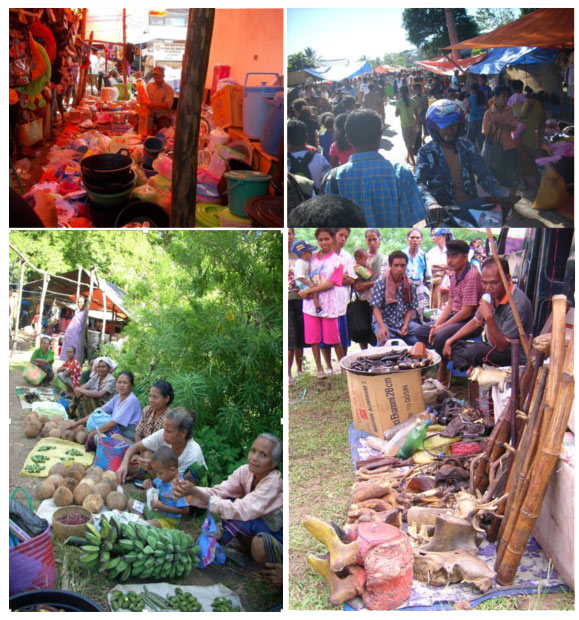 I believe Timor´s incredibly intricate Betel Nut paraphernalia and its varied textile tradition is highly underrated and only just now gaining the recognition it so richly deserves in the world arena. Here I present you with a perfect opportunity to avail yourselves of the real thing and support living artists. Timor is a limestone atoll where life is not easy, for those outside the towns, but it is accountable in a very real way and has great cultural depth that we in the West have never known or have forgotten.
My name is Julie, I live in the northern Rivers NSW Australia and I have been a field collector in Timor since 1990. I trade directly with the artists, weavers & mountain people learning about and encouraging cultural integrity. Please be assured that all items are paid for on the spot at prices that, both the Timorese are happy with and that enables me to present to you original works of art and collectables at very realistic market prices.
BOOK – Coming soon – 30 years of trade and travel in Timor  – Chasing the Skinny Chicken. Where possible prices quoted in "Shop All" include freight within Australia. International treasure hunters can place your orders and we will contact you to seek the best possible freight solution. Please email or call if you have any questions. I am happy to combine multiple items to maximize your shipping. You are also welcome to use your own carrier.